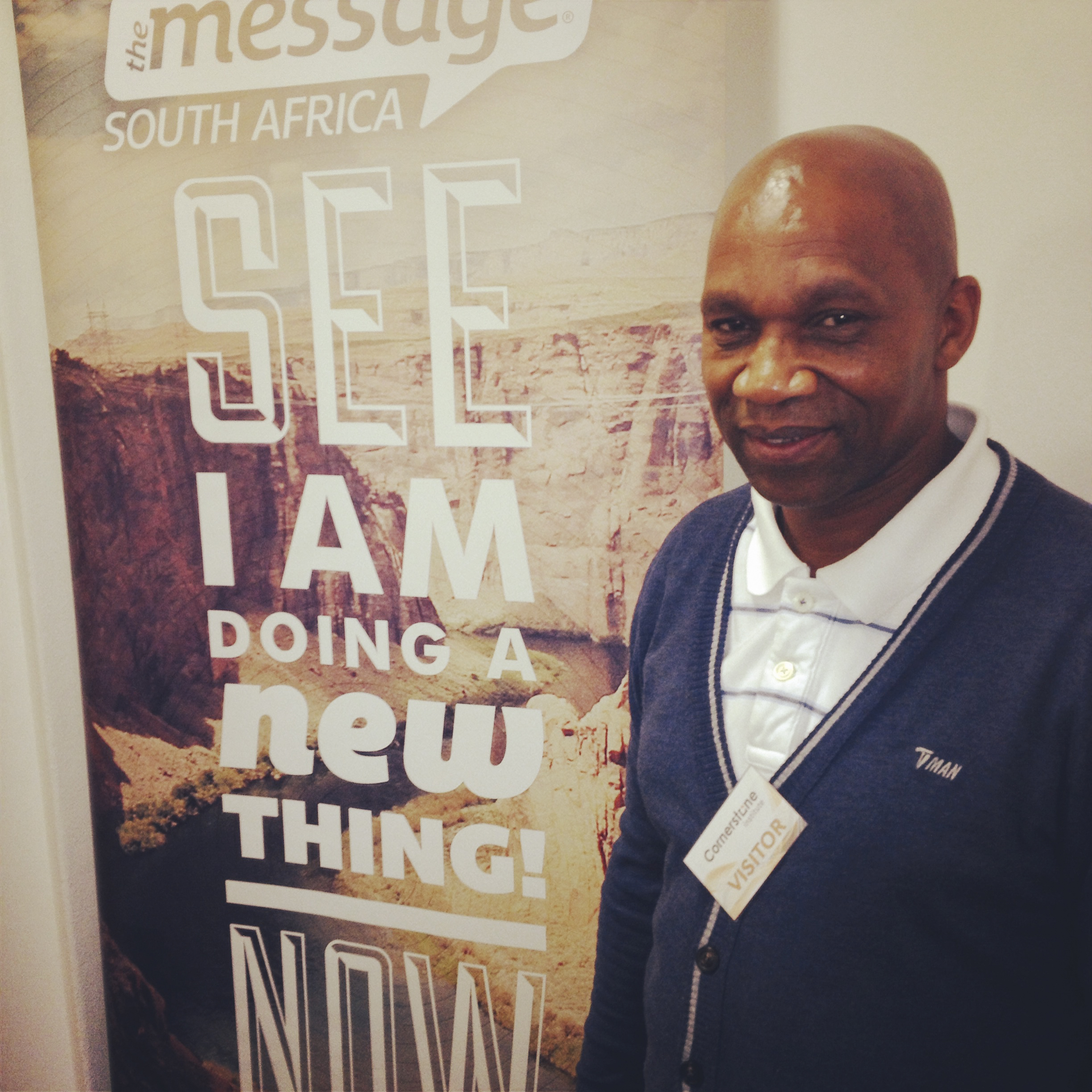 We are so excited that God is growing our Message Family in Cape Town. Our first staff member to join the Message team since our launch is Kwanele Cement. Kwanele has joined our Message Prisons team and will be adding a wealth of experience and knowledge as we seek to reach young men and women in prison in Cape Town. Read more below as our Operations Director Mark Slessenger interviews Kwanele and he shares more about his life and his new role with The Message Trust.
1. Kwanele, welcome to The Message Family! Tell our readers a bit about your testimony and your family.
Since I was a child I was fortunate to be raised in a Christian family. As my family is from the Xhosa nation (tribe in South Africa) my parents according to Xhosa traditions were supposed to slaughter a goat for me to introduce me to my ancestors but they refused because of their faith. Because of this stand by my parents the community rejected me and as a teenager I felt neglected and began to rebel against my upbringing. This led me to making some bad decisions and I ended up in prison because I shot someone whilst I was drunk; fortunately the man did not die. To cut the story short, it was through this horrible experience that I ended up accepting Jesus as my saviour and trained to become a pastor, which I am very thankful to God for as he transformed my life completely! Currently I am a Pastor at NewCrossRoad Baptist Church in Nyanga, which is a community just outside Cape Town. I am married to Mandisa and have two daughters.
2. One of our values at The Message Trust is PASSION. Tell us what you're passionate about!
I am very passionate about seeing someone's life changed through the Gospel. I believe in discipleship and that young people who are changed by Christ can then be used by God to bring a change to other young people's lives. My constant goal is to reach out to young people because they have the energy and the capacity for God to use in bringing about a bright future in South Africa. In 1994 they changed South Africa from an apartheid country to a democratic one, which means we are in a new season and God can use each one of us to make a difference.
3. Another value of The Message is empowering and equipping the local church to be effective in urban mission. Tell us about your local church in Nyanga.
This is the fourth year now that I am pastoring my church in Nyanga. In my first three years I struggled as I adopted many issues in the church, especially around unity. However, from the middle of last year until now God has done some amazing things in our congregation after we spent a lot of time praying and teaching God's heartbeat about the lost in our community. I can now see the support of the church and the commitment to reach out to the lost youth in Nyanga and prisons. Currently we have three ex-offenders in our church, these are young men that God has changed and their lives are now living testimonies of God's glory. Last week twenty teenagers who were involved in gangsterism and causing fear in the community gave their lives to Jesus – God is moving powerfully and we are so excited!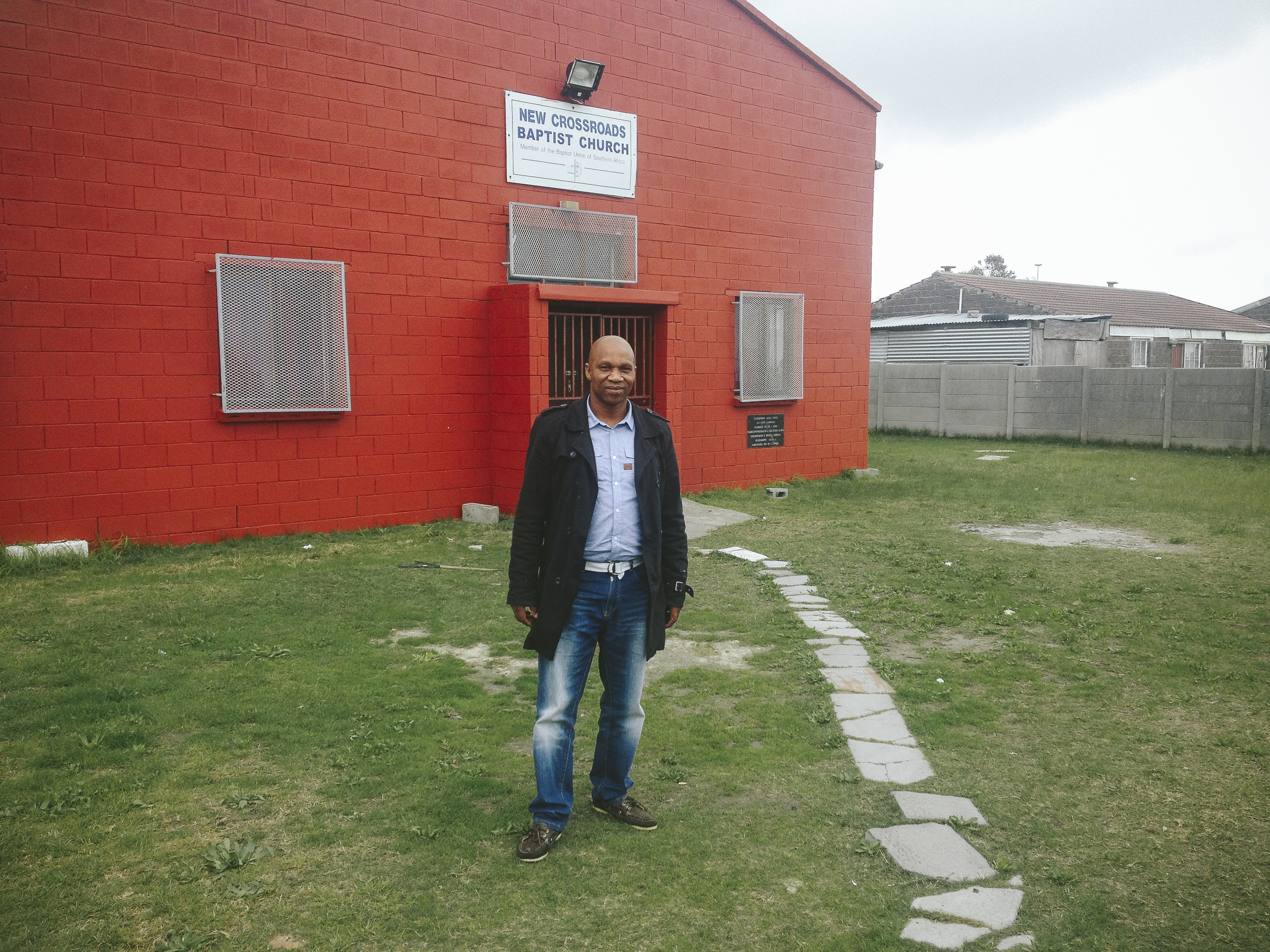 4. What has it meant to live in Nyanga and love the community around you?
I am fully convinced that God brought me here for a purpose. I believe that this community is going to be a place where God demonstrates his love and care and power to change the worst to the best.
5. You joined The Message Team on the 1st of June – what attracted you to join The Message Trust?
The vision and the goals of the Message Family are the same as mine. To join such like-minded people speeds up my mission and helps The Message Prisons team to fulfill their purpose as I know my community and its needs. I now have the great opportunity to minister in prisons, which I really enjoy. The Message has given me another platform to reach out and change the lives of the Cape Town youth, especially in Nyanga where I live. By sharing about Jesus and offering practical help like business skills we can begin to meet a massive need in young people, especially because most criminal activities in Cape Town are caused by the high levels of unemployment.
6. If you could say one sentence to the youth of South Africa, what would you say?
If you want to build a healthy nation you must put God first in your life and make education a priority. If our youth can do these two things it will make a significant difference to our nation.
It's great to have Kwanele join us in our mission to raise up 1000s of urban heroes as we impact the hardest to reach youth in Cape Town. If you, like Kwanele, have a passion and burden for youth in our communities please contact us about how you can volunteer with The Message Trust.
We look forward to introducing other new staff members to you in the coming months.