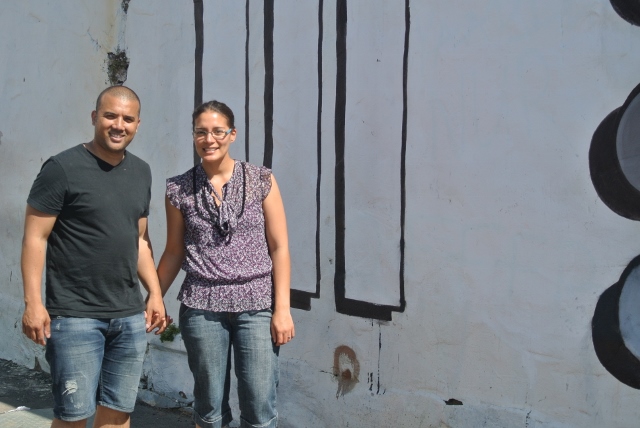 We are thrilled to welcome Grant and Stef Porthen as our first Eden Team leaders in Cape Town. Mark Slessenger, our Operations Director met up with Grant and Stef to find out more about them and how God has led them to move into Salt River.
MARK: Grant, welcome to The Message family as Team Leader of Eden Salt River –our very first Eden Team Leader in South Africa! Tell us a little about yourself and your family.
GRANT: My full name is Grant Porthen, and I'm married to a beautiful woman whose name is Stef. We got married on December 21, 2013, so we're apparently still in our honeymoon phase at the moment! I love football so I attempt playing, but also support the best team in the world, Manchester United. My love for football is surpassed by my love for Jesus, and I have resounding passion to see people come to know him!
MARK: We know that you grew up on the Cape Flats. Please tell us a little about life growing up and how you became a Christian?
GRANT: I grew up in single parent home (with my mom) in a place called Athlone, on the Cape Flats. The area is known for its gangs, and from the age of 13 I got caught up in this lifestyle. I lived a life in total rebellion towards God and this was expressed through a life of crime. This decision radically altered the course of my life – my mom threw me out at the age of 16 because she feared for her life; later on at the age of 21 I found myself facing a hefty sentence for armed robbery, of which I was later acquitted. But even after being given a second chance, I still chose to use my freedom negatively – I sold drugs, and later on starting using drugs, which caused me to hit rock bottom.
I was left homeless with nowhere to go but God. I went back home to my mom and asked her for a place to stay. She graciously gave me a place to sleep in her run-down car outside. It's in that place, in my complete hopelessness, that I found my hope in Jesus. I remembered the gospel which I heard as a young boy who was dragged to Sunday school: that if I turned to Jesus I could be saved and enjoy an everlasting life with him. I cried out to the Lord and his mercy heard my cry!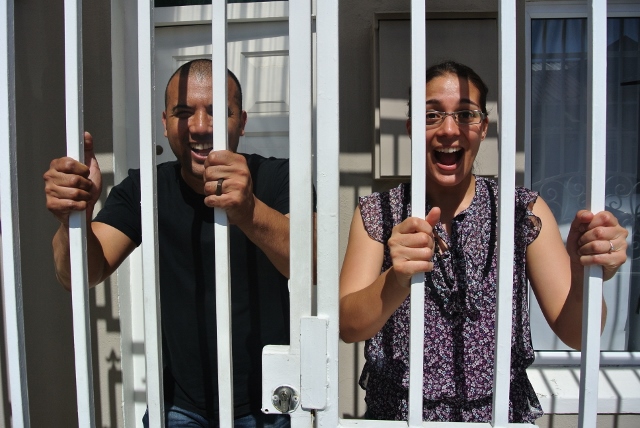 MARK: The four values of The Message are passion, local church, community and innovation. Tell us what you are passionate about?
GRANT: I am really passionate about discipleship, and seeing God radically transform the lives of people.
MARK: Eden is our Community Transformation initiative. Your team will be based in Salt River as part of Jubilee Community Church. What has excited you about joining Jubilee Community Church?
GRANT: There are so many things that excite me about Jubilee, but if I had to nail it down to just two things, it would firstly be the great passion the church has for the outcast in society, expressed not only in word, but also in deed. The second thing that excites me is just the real sense of community and support, which is comforting as we move ahead with Eden.
MARK: The Message loves developing innovative ways to reach youth. What was it that specifically attracted you to joining becoming part of The Message as our Eden Team Leader?
GRANT: What attracted me to the Eden was the incarnational model of ministry. Over the last couple of years before being part of this new venture, God had been speaking to me specifically on being incarnational, and often when speaking about this to my peers in my former ministry setting, I was made to look a bit crazy. So when I heard of other 'crazy' people like myself who had a real passion for this type of ministry – and that there was an opportunity to be a part of it – it really was a no-brainer!
MARK: Eden Salt River is a team of 14 people committed to living long-term in the community. What legacy do you hope the team will leave in the neighbourhood in coming years?
GRANT: My prayer is that our team will leave a legacy of hope in Salt River. I am aware that in a community like this there is often a real sense of hopelessness, but the gospel offers people here a certain hope – a hope that is found in Jesus. My prayer is that this transforming hope will be passed on by this team, and then passed on from generation to generation.