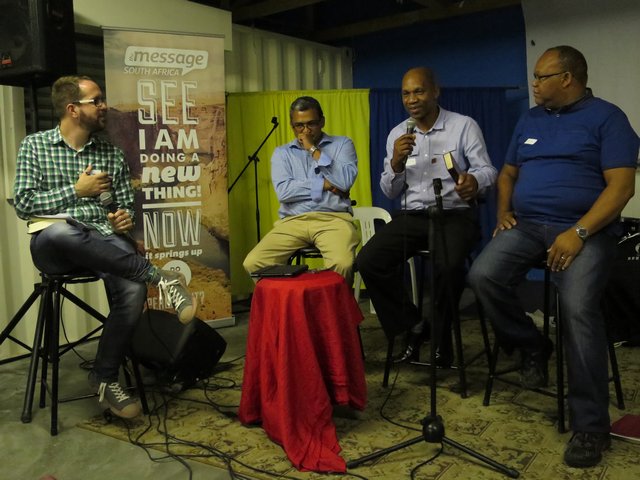 On Saturday 25th October, we held our first Proximity Conference at Capricorn Community Church.
It was a wonderful event and over one hundred people attended to hear more about our vision for Eden, the community transformation stream of The Message.
It was a great day and we received amazing feedback, which has encouraged us to run Proximity as a yearly event, and we have provisionally booked 24th October 2015 for our next Proximity!
Tim Tucker, The Message National Director spoke about increasing our RPMs for mission. The need for a Redistribution of relationships across Cape Town, a Paradigm Shift in the way we view the poor and a charge to Mobilise people to move into some of our most challenging communities in Cape Town.
Other speakers included Grant Porthen, The Eden Salt River Team Leader, Message founder Andy Hawthorne and local pastors. Break out workshops were facilitated by Pete Portal from Fusion, Eden Salt River team and our UK Eden Director Sam Ward.
Here is an article about Proximity written by Margaret Ferguson who attended the event.