THE MESSAGE SA'S FIRST PASTORS' LUNCH
It is always wonderful to see churches from different denominations and communities coming together to discuss reaching Cape Town with the gospel. Last Wednesday in Rondebosch East churches and organisations in areas ranging from Khayelitsha to Kenilworth and Ocean View to Mowbray came together to do just that.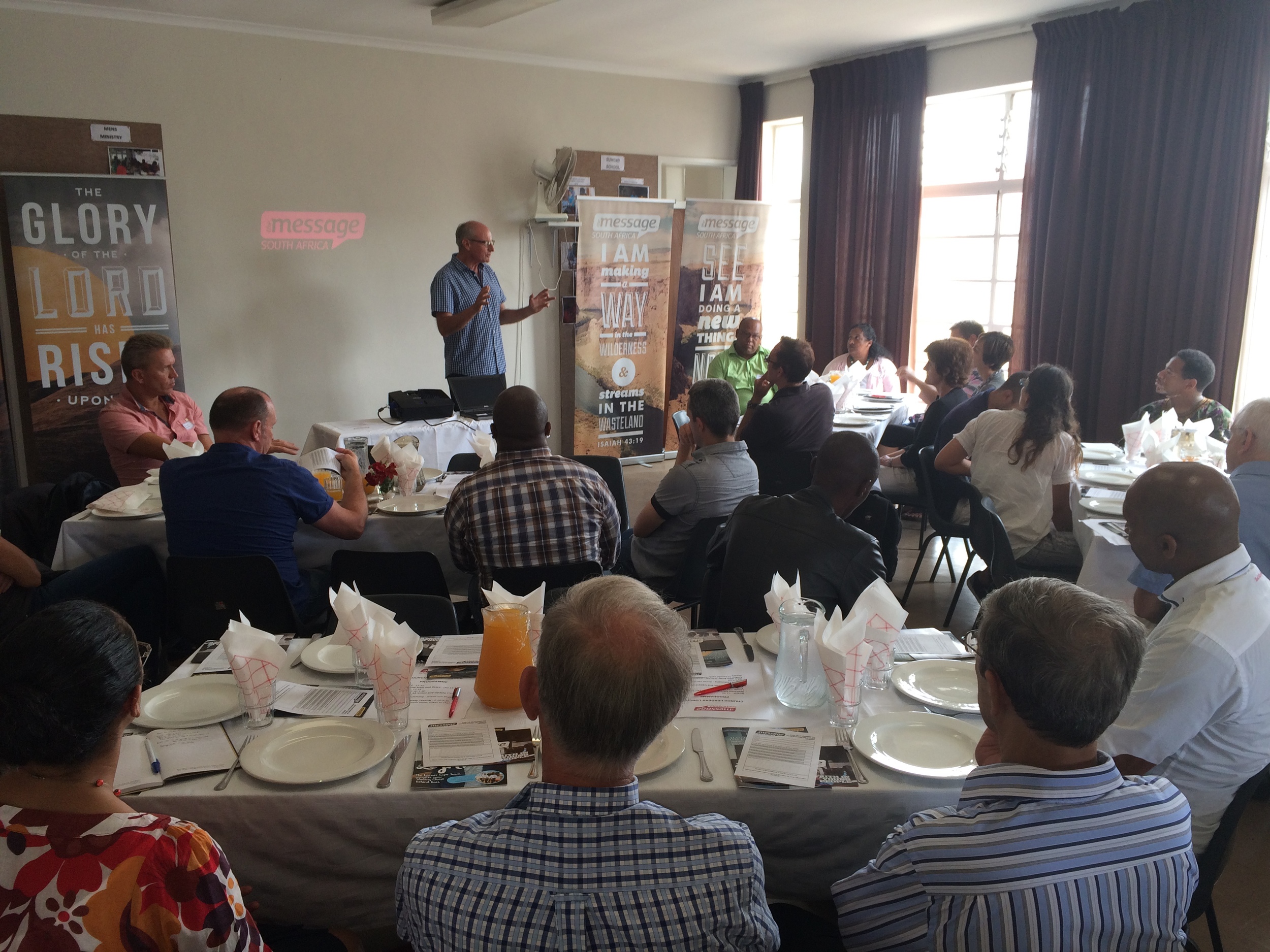 30 pastors and leaders gathered for a lunch provided by The Message, to hear Andy Hawthorne , Tim Tucker and Steve Van Rhyn speak about The Message's vision for the Cape. Other communities represented by leaders at the lunch were: Delft; Muizenberg; Wetton; Capricorn Park; Nyanga; Tambo Village; and Athlone. It was really encouraging, given our country's history, to see such an excellent cross-section of Christian institutions there – from the more affluent areas to the poor and also fairly evenly representing all the major race-groupings in Cape Town.
We were warmly and efficiently hosted and served, at their venue, by the Cape Bible Fellowship.
The lunch was opened with an introduction by Alastair Buchanan, our new Church-Liaison Officer. Alastair shared that The Message Trust mission is to raise up generations of urban heroes and it does this through four streams – Creative Mission; Community Transformation; Prison ministry and Christ-centred Enterprise. All of these streams are ways to serve local churches, especially those in disadvantaged communities that require encouragement and support.
Andy Hawthorne, the founder of The Message and leading International Director shared The Message Trust vision (check this video) for the lost in our cities and our eagerness to assist churches in reaching young people with the Gospel of Christ and discipling them.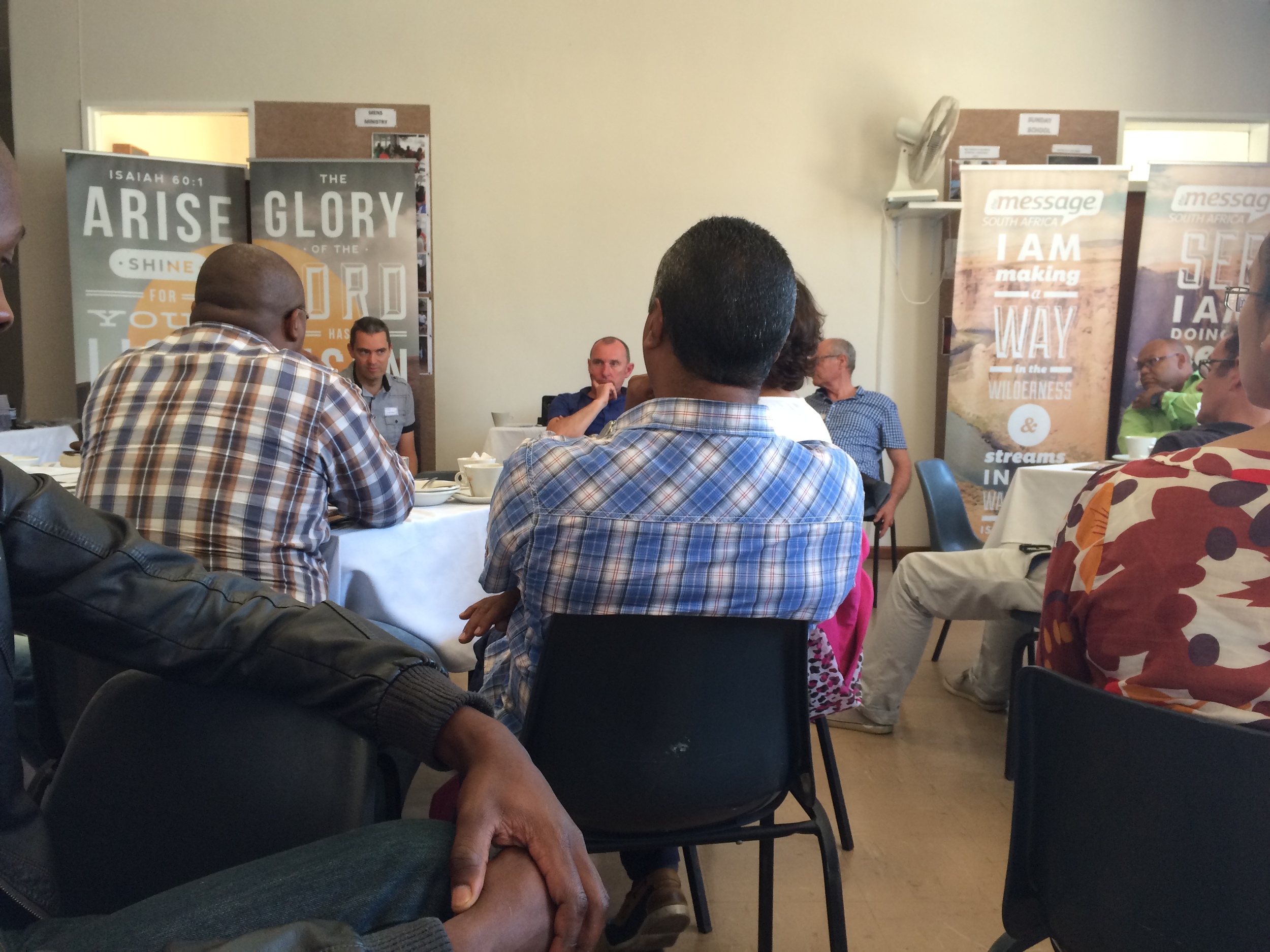 Andy was followed by Tim Tucker (SA National Director), who explained how churches and organisations could practically get involved in this passion to "Raise generations of Urban Heroes" out of tough communities struggling with "poverty, unemployment, gangsterism and crime" to become "Godly leaders in their families and communities for generations to come ". The final input was a warm personal testimony from Steve Van Rhyn, the leading elder of Jubilee (the first church in SA to become an Eden-partner with The Message).
To close Andy, Tim and Alastair formed a Q & A panel and answered questions that the guests put to them about church partnership.
Overall it was a wonderful event and we hope to facilitate further discussions with local churches about serving them kingdom mission across Cape Town. The feedback we received from pastors and organisations was very positive and we will be arranging meetings to discuss how we can work together in the future.
If you would like to know more about how The Message Trust can serve your church please contact info@message.org.za