Raising up Generations of Urban Heroes
On February 25th we gathered around 250 people at Jubilee Community Church to share what God is doing through Message South Africa.
This year's Vision Night marked one year since we launched The Message Trust in South Africa.
We can honestly say it is only through God and prayer that The Message has achieved anything in the first year. When we first launched in February 2014 we had 3 staff members and no ministry programs in operation. Just one year on we now have a wonderful diverse team of 21 staff and have launched numerous initiatives in prisons, community, enterprise and creative mission. For more on what is happening in The Message please download our latest FLOW magazine.
Our 2015 Vision Night was action packed and filled with passionate speakers, testimonies, media and the launch of our new Gangstar Enterprises Gear.
We were privileged to have Graham Power as our keynote speaker as he shared about investing in young lives and the importance of having a movement founded on prayer.
The theme of the evening was "Raising Urban Heroes" which comes from our Mission Statement to "raise up generations of urban heroes". Simply put, an urban hero is a young person who has turned his back on crime, drugs, gangsterism or negative bahaviour and is now living a life in obedience to Christ.
One of the highlights of the evening was the testimony of three ex-offenders we have worked closely with and who are now living as urban heroes in Cape Town. We heard from Vuyo, a worker in our Message Prisons Team and John and Chumani, who are young men who graduated from our prison job readiness course. Each young man shared with the guests about how Christ has brought about transformation in their lives.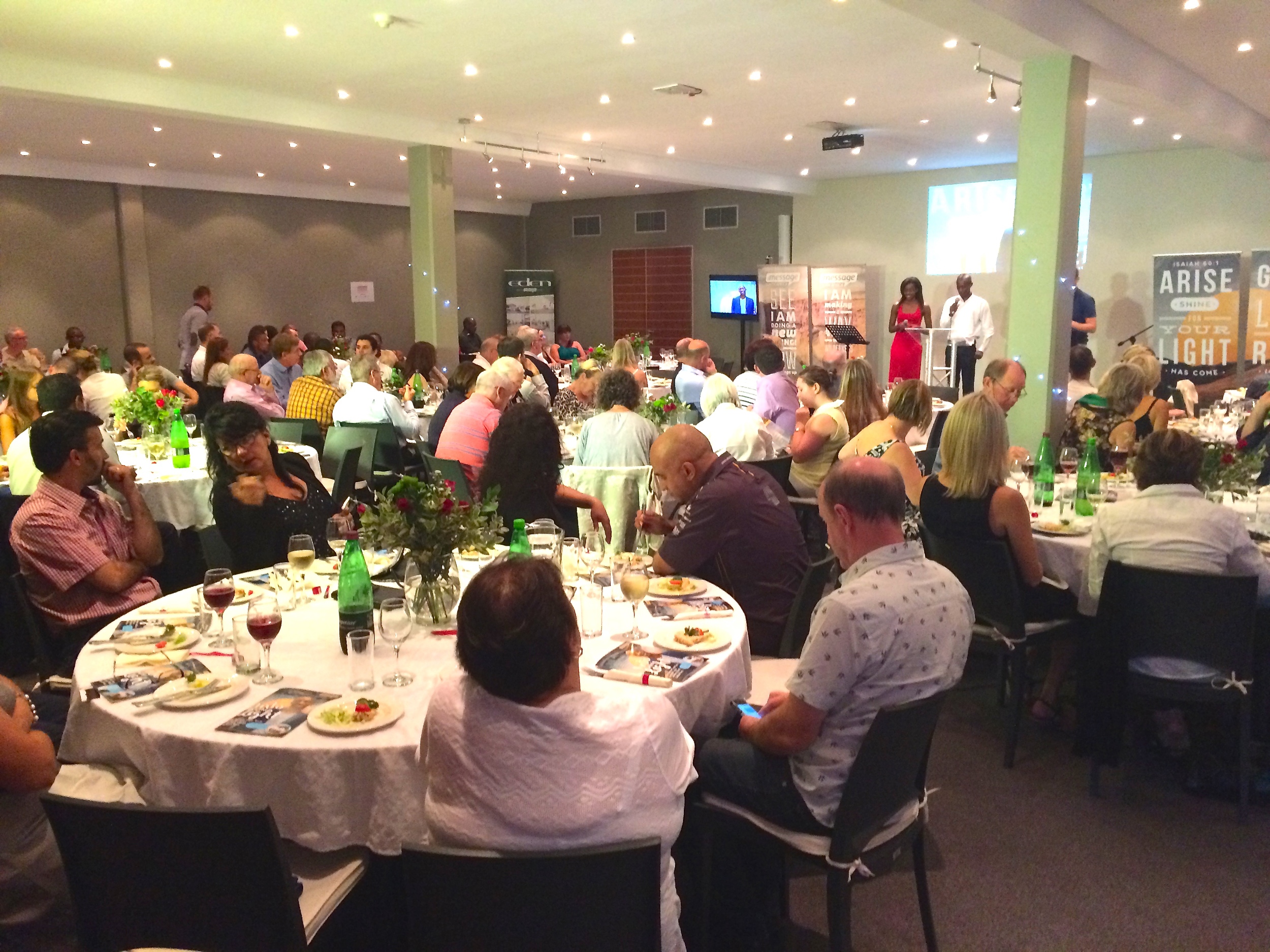 If there is anything that can explain what The Message Trust does, it is through life stories that illustrate God's transforming power! Only God can transform the hardest heart so they can go from being the problem to the solution.
On the evening Tim Tucker (National Director) and Andy Hawthorne (Message Founder) shared the goals and vision for 2015. This included reaching more young people across Cape Town through our Prisons, Eden, Enterprise and Creative Mission teams. We are committed to reaching the hardest to reach youth in this city and proclaiming the good news so that we can see more lives transformed.
We were also thrilled to acknowledge some wonderful partners through presenting our first Value Awards.
Overall the evening was a wonderful event and we received some great feedback from people on the night.
If you would like to know more about our vision for 2015 please email [email protected]
Check out some of the tweets from the evening #urbanheroes
364days later – Excited to be ‪@message_sa vision night ‪#raisingurbanheros. Be proud! Well done! ‪#transformation pic.twitter.com/0rG08P3DMW
Former gangster Vuyo now sharing Christ behind bars with ‪@message_sa A real ‪#urbanhero pic.twitter.com/KiXmDqizkR
The launch of ‪@message_sa Enterprises! Exciting times ahead for this team! (Cc: ‪@messagetrust) ‪#raisingurbanheros pic.twitter.com/mpm7iMS2FF
@message_sa‪ about Jesus: in him was life, and that life was the light of all mankind. #urbanheroes. @TimTuckerSA
@TimTuckerSA‪ it costs 2.5m Rand to keep 25 young offenders in prison. @message_sa can get 25 back to work for less. Raising up #urbanheroes
@message_sa‪ vision night. Incredible growth in one year. Raising up a generation of #urbanheroes pic.twitter.com/KdtKF42PhY
Vuyo giving his testimony – gone from ‪#capetown most wanted ‪#criminal to ‪#urbanhero ‪#transformation instagram.com/p/zkptjPg37D/
@TWELVE24‪ playing at @message_sa #visionnight #urbanheroes pic.twitter.com/X97GTg5K0N
RT ‪@message_sa: ‪@TimTuckerSA "we want to see young people flourish" ‪#urbanheroes pic.twitter.com/yPBQmmRtTc // So excited to see this