Look at the nations, watch and be utterly amazed. For I I
'
m going to do something in your days that you wouldn
'
t believe, even if you were told.
(Habakkuk 1:5)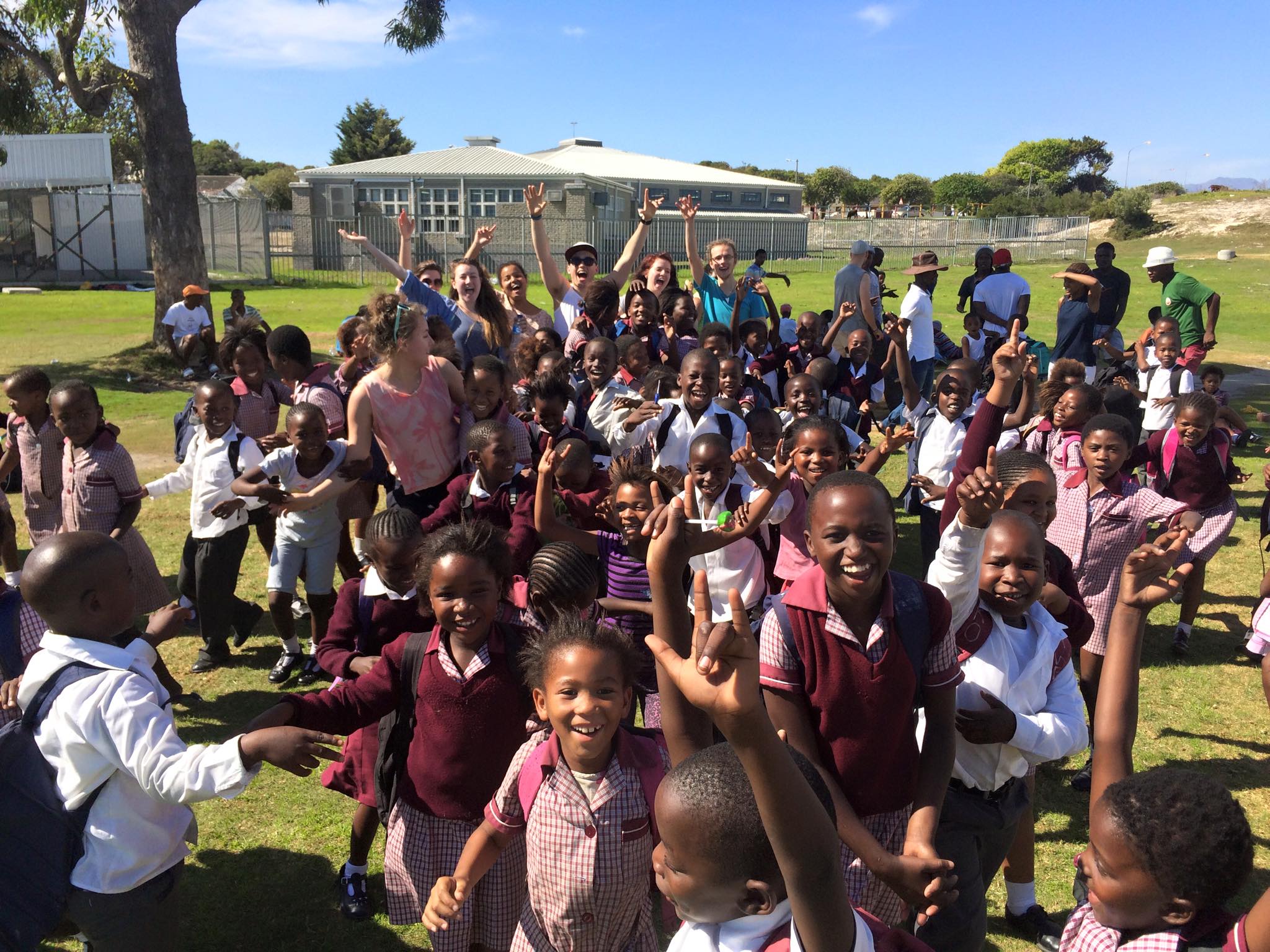 The Message South Africa hosted our first Academy Team from the UK in March. We were so blessed to have had the opportunity to meet 11 amazing individuals! The Academy consisted of a group of gifted individuals in the arts, who used their gifts not for their own selfish ambition, but to serve and bring glory to God who gifted it to them in the first place. The Academy Team gave 100% of themselves for two weeks. The team would come home at night and be exhausted but they were always in prayer and relying on the Lord to push them through. Even up to the last day of their visit the Lord used them in incredible ways. The team served with The Message Trust in Salt River, Nyanga, Khayelitsha, Drakenstein Prison and Pelican Park.
While in Salt River the Academy met a group of 70 people living under a bridge. The joy, love and grace they showed the people of South Africa was beautiful. They beat boxed, shared testimonies, performed songs and spoken words on a daily basis, and were able to reach so many individuals in the town ships and prisons. Something that really stood out was the fact and reality that God makes us strong when we are weak. In 2 Corinthians 12:10 it states, "For the sake of Christ, I am content with weakness, out of old mattresses, bits of burnt wood and plastic sheets. All of which had been saved from when their houses were set on fire. Even with zero income these individuals painted a beautiful picture of joy and beauty amongst a heap of rubbish.
When visiting Nyanga, where we are in the process of establishing an Eden Team, they took part in a church service and was able to go on a prayer walk through the streets. While walking one of the Academy members, Naomi, had the opportunity to speak to a woman. The woman explained to her the crime rates and how there isn't a week where one family doesn't get robbed. Another girl said since she could remember she hasn't had her Christmas presents for longer than a week because they get stolen.
When they visited Khayelitsha, they did different outreaches throughout the area with 14 young men who are involved with City Mission Group. They meet in a room that can only be described as a square tin can in the middle of the township. The Academy Team played music, performed and shared testimonies. At one of the locations they were able to speak with a group of youth aged between 15-20. Eventually a group of 100 school children ran over they visited in the morning, and then the prison actually opened up in the evening for us, which has not occurred in over 13 years. The prisoners listened to their performances for about two hours. They were so grateful for the Academy to spend time with them. When Preston preached that evening we watched 7 men give their lives to Christ and were able to pray for even more. It was an absolutely beautiful experience. The prison became in my eyes a place of freedom that night, not of chains and incarceration.
The last part of the trip the Academy Team spent in Pelican Park. It is a new area in Cape Town and not well known amongst those living in the surrounding areas. It will also be home to the Message's second Eden Team.
The Academy was involved in their Easter Sunday service, as well as, a concert. They spent the day building relationships with people in the community and handed out flyers to spread the word of the upcoming concert. Over 100 people ended up attending and it was such a great night. At the end of the night there was a response time and children, mothers and friends ended up responding. The moment was magical to say the least.
Having the Academy Team come down from the UK was such a blessing. To see them transform the lives of those around them and watch their lives be transformed at the same time is a perfect example of Christ. Christ is always moving and if that isn't encouraging I don't know what is.
BY BETH ANN BIELIK