The Message Business Network: business people committed to raising generations of urban heroes.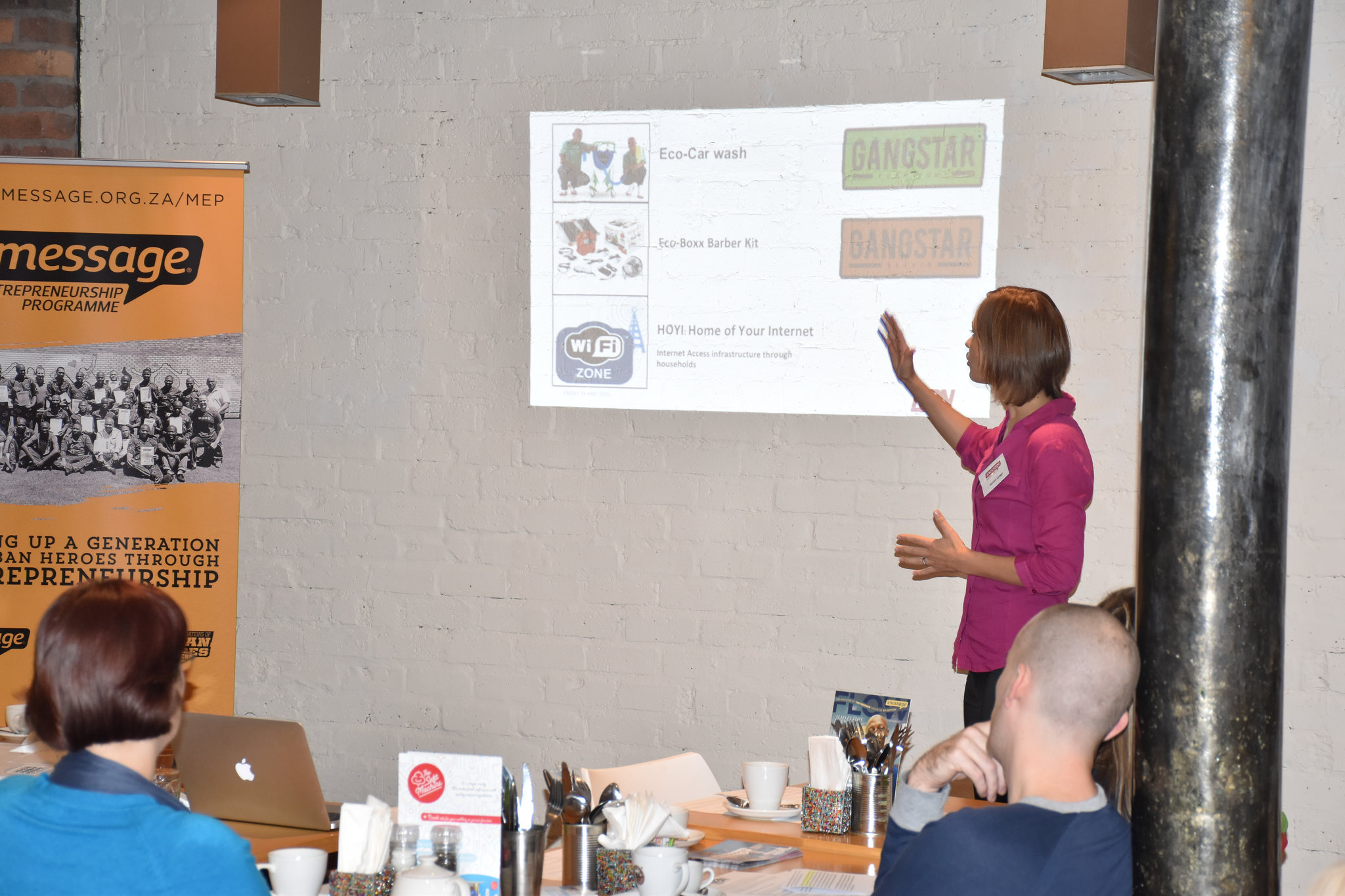 The Message Business Network (MBN) has grown out of the Enterprise Development "Think–Tank" group that met in 2014 to help us develop our enterprise strategy. Due to the high calibre of people that were involved who gave invaluable assistance, it was decided to establish MBN as a medium through which the Trust can continue to engage and partner with businesspeople from across the city.
MBN will host three meetings each year to engage with business-people and share insights into the work of The Message. The focus of these meetings is to provide:
INSPIRATION

: We will share faith building stories and testimonies of those benefiting from The Message programmes.

INFORMATION

:

G

iving the "inside track" on what is happening with The Message –

particularly relating to enterprise and entrepreneurship development. We will also invite special guest speakers who will address the network on relevant topics related to Christ-centred enterprise.

INTERACTION:

The MBN will afford business-people the opportunity to connect, build relationships and share ideas.

INVITATION

: MBN participants will be invited to be practically involved in The Message activities. This is the unique power of the MBN as we harness each other's passions and strengths for the

greater good.
The Message Business Network embodies the values of The Message:
PASSION:

We are a passionate people, passionate for Jesus and passionate for the least, the last

and the lost.
The MBN includes business-people who are passionate to see transformation through offering their time, expertise and resources towards the mission of The Message.
LOCAL CHURCH:

We are passionate about empowering local churches to become missional and focus on transforming their communities.
The MBN are Christian business-people who are committed to the Church and utilising their positions of influence towards Kingdom growth.
COMMUNITY:

We are a family that spurs each other on to play our part in changing the world to be

better in Jesus' name.
The MBN provides a platform for Christian business-people to connect and inspire one another towards playing their part in changing the world.
INNOVATION:

We are a movement that is willing to try new things to reach young people for Christ

.
The Message Business Network will help The Message redefine what is possible.
Next meeting dates:
Friday 14 August 2015
Friday 23 October 2015
If you would like to join the Message Business Network, please send through your details to [email protected]