MOBILISING EDEN TEAMS IN PARTNERSHIP WITH LOCAL CHURCHES

Read the latest news from the Eden-Network!
South Africa's Eden teams work with young people from some of Cape Town's hardest-to-reach areas. Read the latest news from what is happening through the Eden-Network as we seek to mobilise teams to work with churches across Cape Town.
---
EDEN SALT RIVER
Keanu's home is in a row of houses that overlook the local soccer club in Eden Salt River's area. On one particular Sunday Keanu's neighbours could look out and see that one of their neighbourhood's own kids was the cause of many people playing on the local community Salt River football fields.
It was a fund-raiser organised by Eden Salt River for Keanu and Zalen, one of Keanu's Salt River mates. They needed money to pay for air tickets to get to a church youth conference overseas. The 14 teams involved were in a 5-a-side soccer tournament. Each team had to pay R350 to play.
Later that day when Grant Porthen, the Eden team leader was asked why were they doing this event, he said simply, 'We're a bunch of friends that want to help them.' So, while each team member has been encouraged to help their partner church (Jubilee) in their active outreach programme, the focus of Eden as a team has been to first build the trust of their neighbours. This event was a great way to get to know people in the community and help two young people fulfil their dream to go overseas and represent Salt River in the UK.
---
EDEN PELICAN PARK – In Development
We're thrilled that the latest applicants to join the Pelican Park team include a University of Cape Town student living Pinelands and a teacher from California! Here (together with our newly signed-up partner church, Cape Gateway International) we have just begun our final interviews with the other 11 applicants for the team in Pelican Park. The outreach in the community has, so far, involved doing a lot of prayer walking and chatting with people on the street!
As with Salt River, the Eden team has been getting involved with the church's energetic evangelism in the area and has begun building links with the youth and schools in Pelican Park. Visiting Message bands have performed concerts at the church and Eden Pelican Park is currently seeking to get our SA band KineticIV into the local school as well. We can't wait to have a team on the ground to really make an impact among young people in the community.
---
EDEN NYANGA – In Development
We're all set to sign a Partnership agreement with New Crossroad Baptist Church to bring our third Eden Team to Nyanga. Vuyo Nyabaza, the church's youth pastor was preaching the gospel to hundreds of school kids at an outreach with Message's new band, Kinetic IV. We are very excited to have two converted ex-gangsters among the applicants to join Eden Nyanga!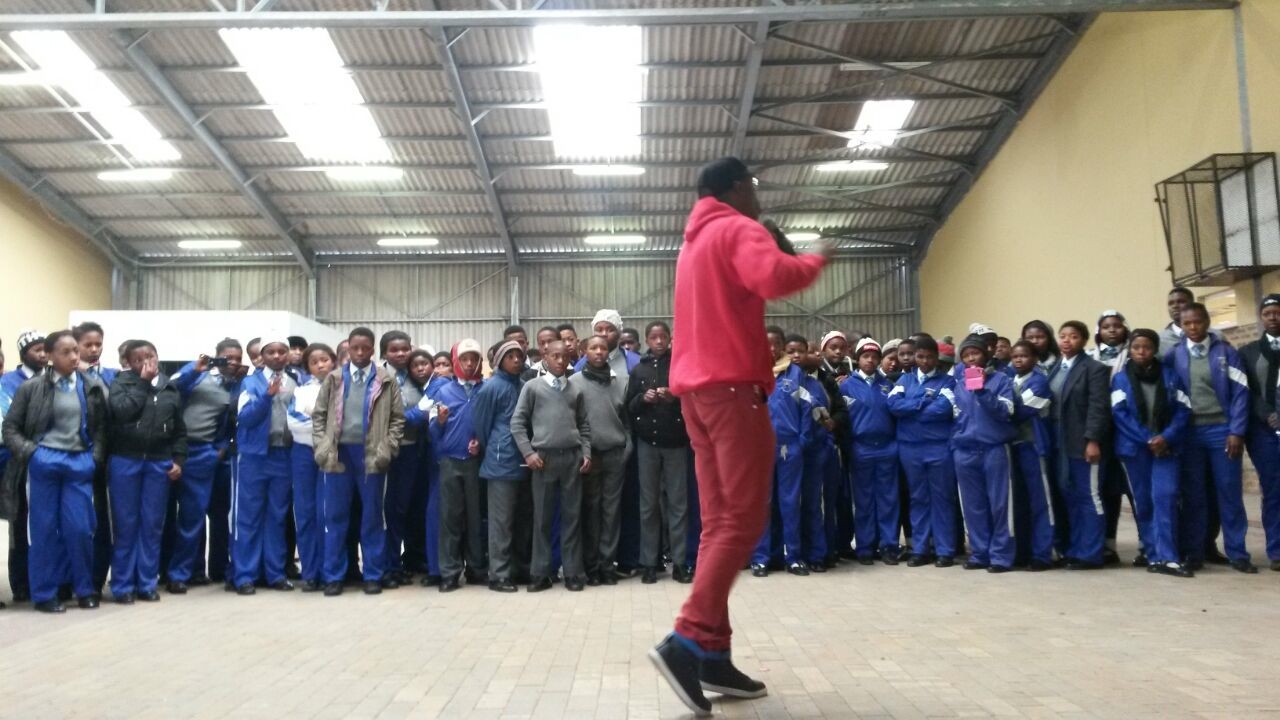 Recently Kwanele, the pastor of New Crossroad Baptist Church met with the local Ward Counsellor, who was very positive about having a racially mixed Eden team in this predominantly Xhosa-speaking area.
Keep following the Eden-Network as we keep you informed of all God is doing as we seek to share God's love and truth in communities across Cape Town.
Article Written By: Alastair Buchanan
For more information on Eden-Network check out our webpage and email Alastair on [email protected]