We would like to welcome Xola Dingiswayo to Gangstar Enterprises! Xola has joined our Soft Machine team part-time and assists at our events and serving our customers. We first met Xola in Drakenstein youth prison and he has shown tremendous growth and strength since being released. We are excited to have him involved with The Message Family. Check out this interview so you can get to know this special young man further.
1. Welcome to The Message Trust! Tell us a little about yourself and your family.
I grew up in location called Kossovo in Samora Machel, with my mother and four sisters, so I was the only man in the house. So I decided to live an outdoors life, always out and about with with friends, and having fun. It was during this time that I started smoking dagga and eventually dropped out of school when I was in grade 10. I smoked dagga until I ended up in prison. And it was in prison where I met Jesus, and became a Christian. My mother is also a Christian and she is working. I only have the two sisters now, as the other two passed away in last two years.
2. The four values of The Message Trust are passion, church, innovation & community. Tell us what you passionate about?
My heart is open for the youth, especially young people the same age as me.
3. Tell us a bit about your church?
As I'm still new in my church there's not much I can say too much at this stage. One thing I can mention is that we are a church that is eager to help the poor by providing food and clothing for the jobless.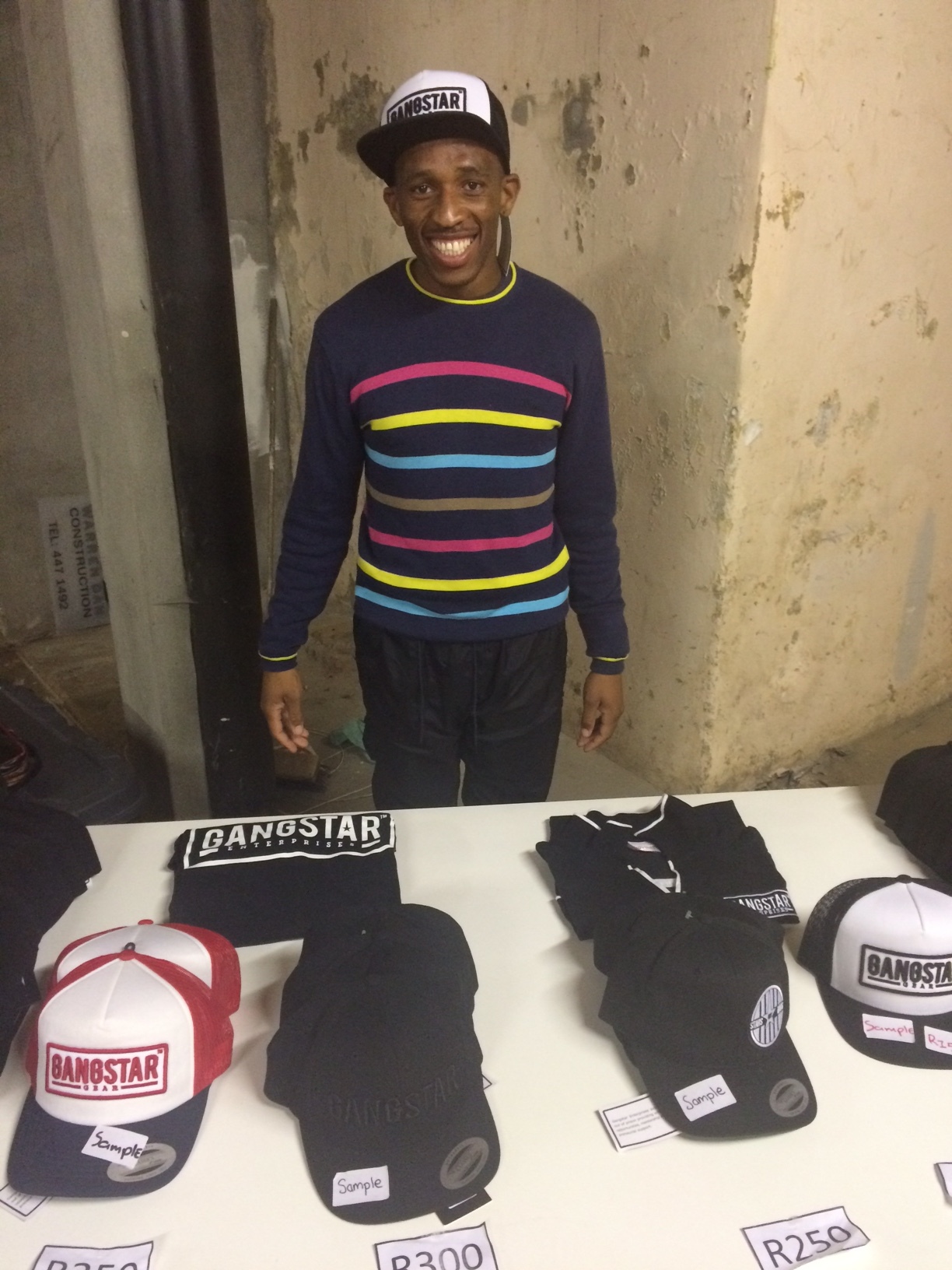 4. You mentioned you are from Thambo close to Mannenberg what does community mean to you?
It means a lot. Particularly because my church is in an area well known for its gangs. Having been in gangs before, it is my prayer that God will speak to them as he has done with me.
5. The Message loves developing new innovative ways to reach youth – what was it that specifically attracted you to join The Message team?
When I saw The Message developing the youth's minds while in prison I was so encouraged. And how they also loved working with young people
6. If you could say one thing to the youth of South Africa what would you say?
I will like to tell them that prison is not a place of change. Only Christ can truly change people, so don't wait to get into prison because every day is an opportunity for change.