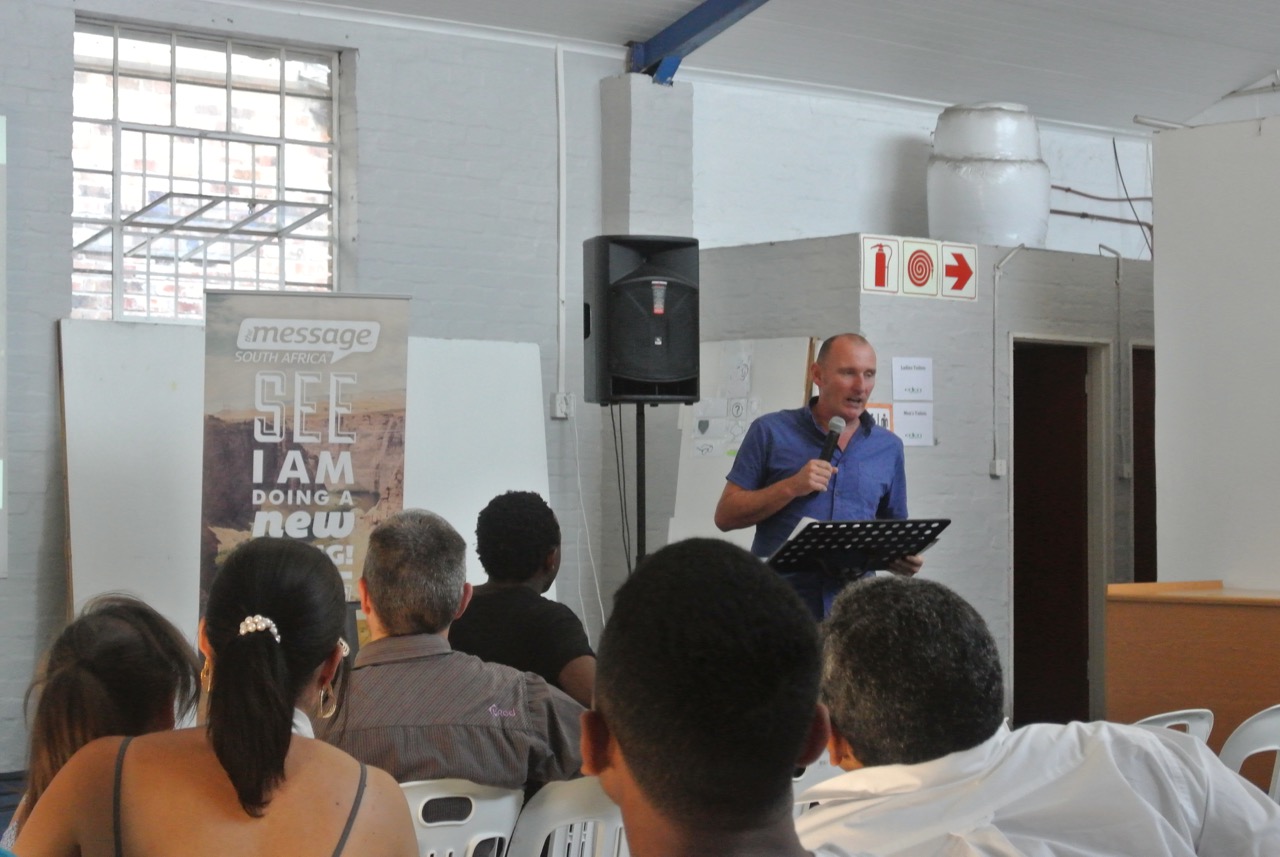 This year's Proximity Conference was held from the 23rd to the 24th of October. This was the second Proximity hosted by The Message Trust since we launched the charity in February 2014. The conference was held at the Warehouse in Wetton, Cape Town and was the first time we included a youth event on the Friday evening before the main conference on the Saturday.
The purpose of the Proximity conference was to gather like-minded Christians who are passionate about reaching urban youth in the toughest communities across Cape Town. It was encouraging to have many church representatives from some of our most challenging communities.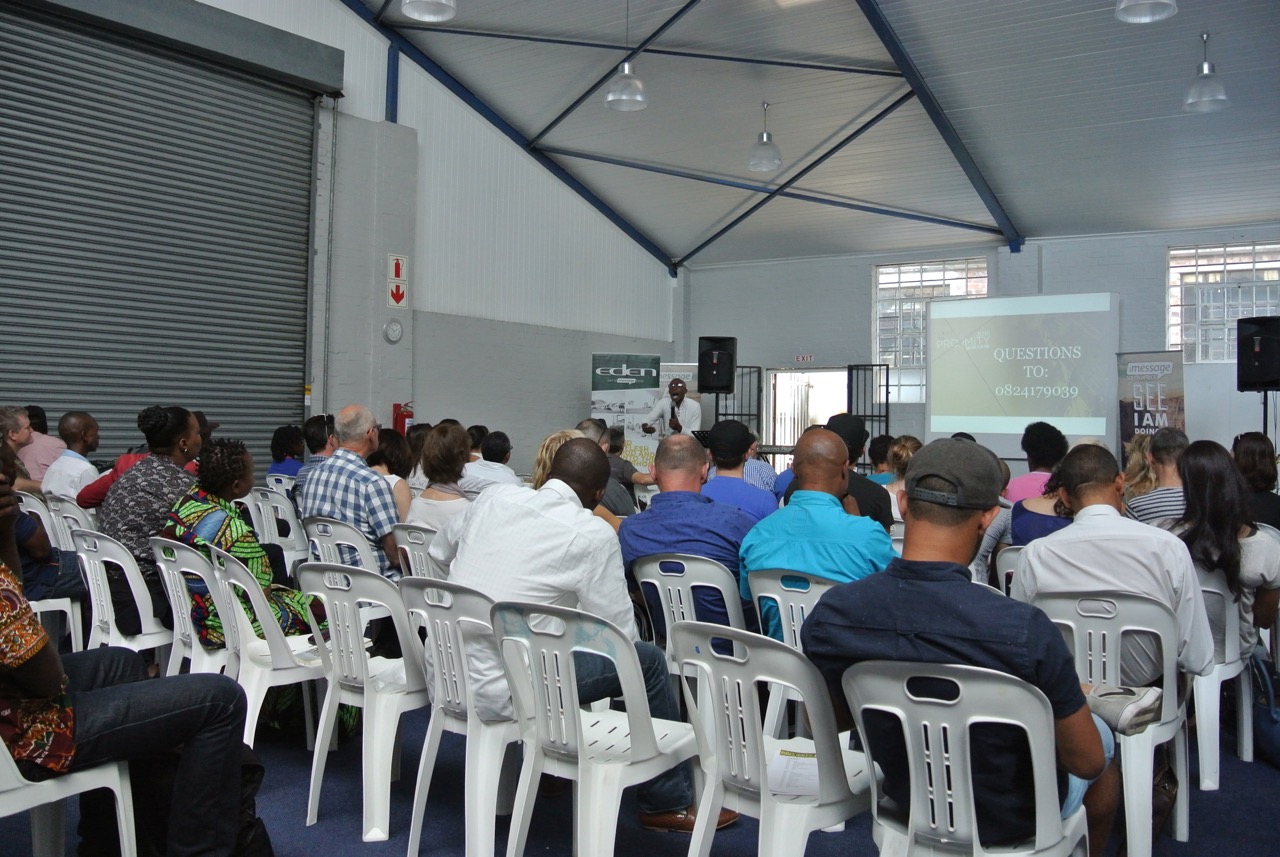 The Friday youth event was amazing! We had over 100 young people attend from all over Cape Town. The evening started with a session of inspirational worship led by a worship band from Common Ground Church. During the evening we also had our own Message SA band Kinetic IV perform a number of their songs to the young people in attendance.
Andy Hawthorne (founder of The Message Trust) gave an appeal for all young people to rise up and imitate the great heroes of the faith of recent years and commit themselves to becoming "Slaves to Christ". One exciting outcome of the evening was 5 young people indicating that they would be interested in joining one of our 3 Eden Cape Town teams!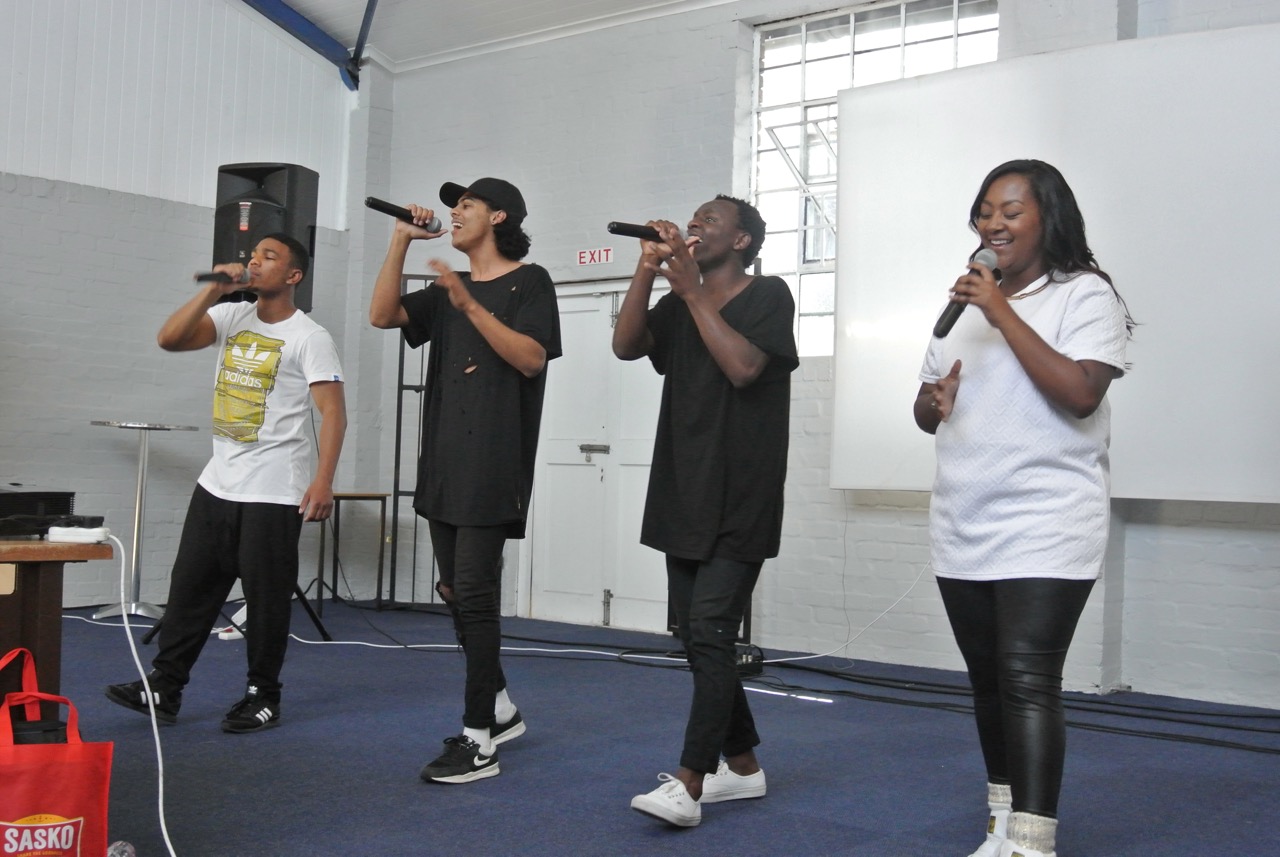 Saturday's conference began with worship by the Jubilee Community Church band. Our two keynote speakers were Vuyo Nyabaza and Brett "Fish" Anderson. Both speakers challenged the audience to live authentic lives and match the gospel that we proclaim. The conference also hosted four seminars discussing topics around Urban Mission in Cape Town.
The afternoon of the conference included a panel discussion which was made up of all key note and seminar speakers and was chaired by Alastair Buchanan. The panel discussed questions from the audience which were texted in throughout the conference. The panel was followed by another stunning performance from KineticIV and was followed by an inspiring challenge by Andy Hawthorne about following in the footsteps and example of the Salvation Army in serving urban poor in Cape Town.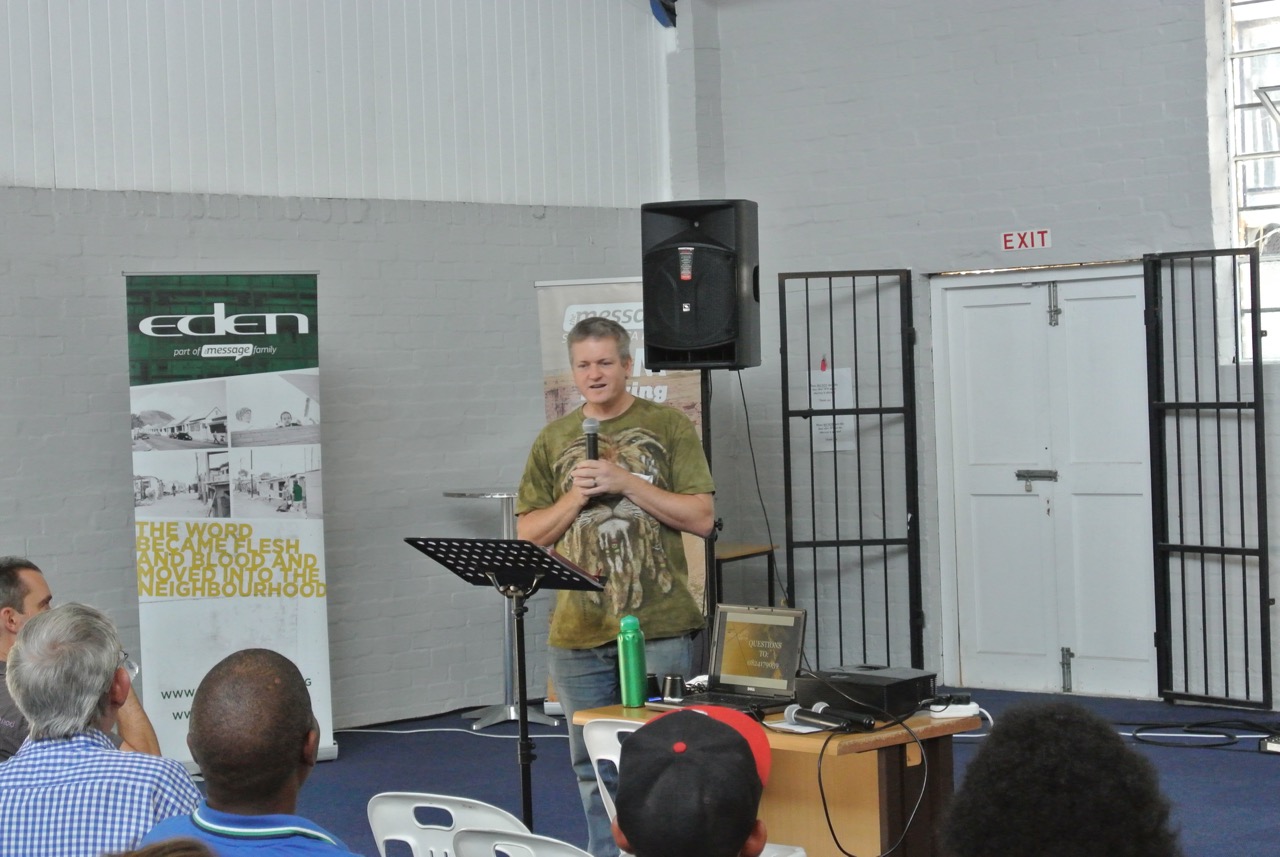 The conference closed with a rallying call from Tim Tucker our national director. Tim ended the day by inviting the whole conference to come up and pray for our latest Eden team who were commissioned for mission in Pelican Park with our partner church, Cape Gateway International Church.
Proximity illustrated that God is moving across Cape Town and stirring the hearts of his people to move into some of our most needy communities to share the love of God through word and deed. Eden teams are always planted in partnership with local churches with the goal to assist them in becoming more missional amongst young people in their community.
---
If you would like to find out more about Eden please contact our Eden Regional Director Alastair Buchanan on

[email protected]