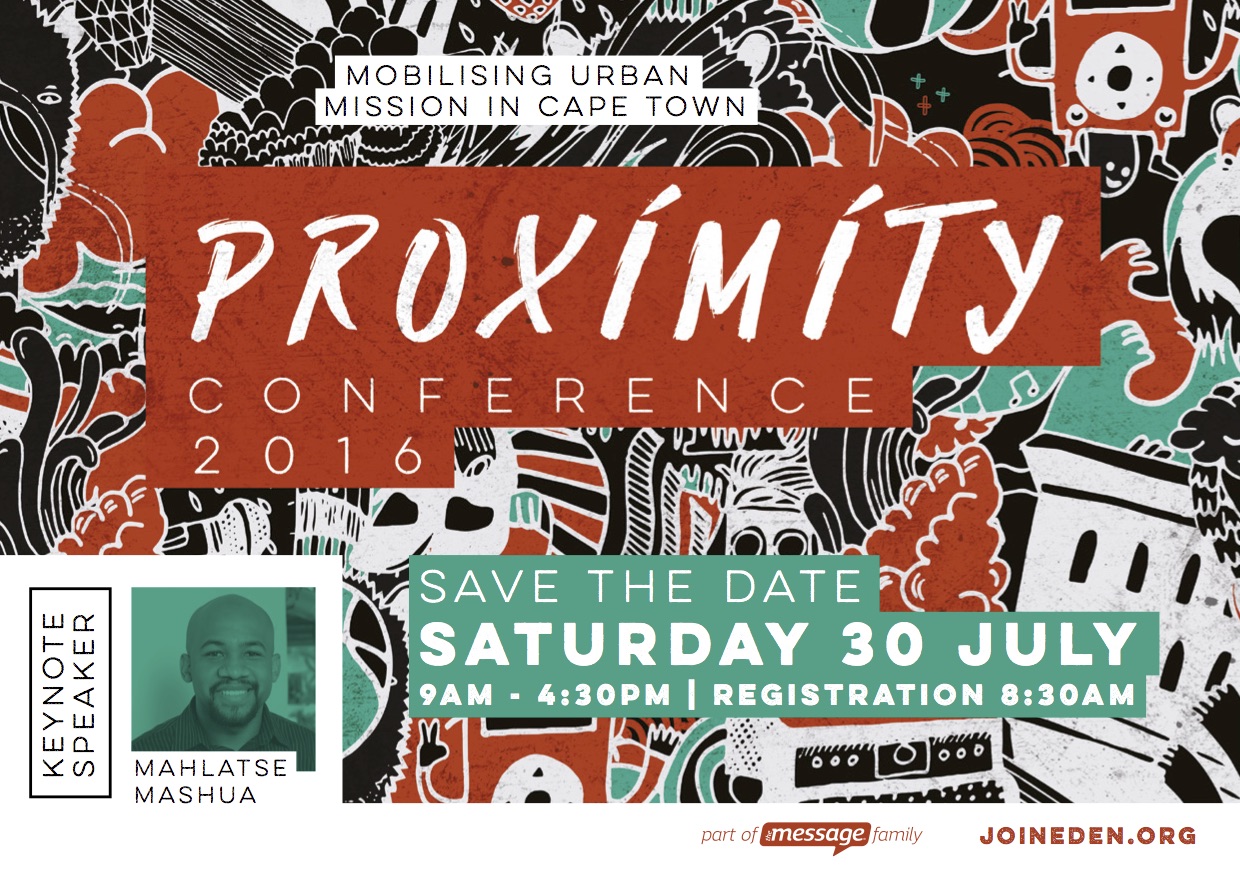 WATCH THIS VIDEO TO HEAR MORE ABOUT OUR VISION TO PARTNER WITH CHURCHES ACROSS CAPE TOWN.
VISION
We want to raise up a generation of urban heroes.
We want to use the talents and resources that God has graciously given us, to create pathways to success for tens of thousands of urban teenagers.
Our dream for the young people we work with is that they will grow into 'somebodies', not 'nobodies' – discovering destinies they never knew they had.
Wherever communities are frayed and breaking under the strain of poverty, crime and spiritual emptiness, we want to restore lives and release potential.
Our aim is to reach out to disaffected teenagers, offering hope and new possibilities, without burning out ourselves.
We want to be investors in our own people, so that our teams are skilled in setting healthy boundaries for themselves whilst still growing the kingdom of God in their neighbourhood.
We want to be a people who move into the neighbourhood and bring life and light, attracting others to Jesus and allowing the Holy Spirit space to work miracles.
---
VALUES
FIVE Cornerstones
Each Eden is built on five Cornerstones – foundational principles that are common to every Eden wherever it is located…
---
1. Being rooted in local church
As members of a local church or church plant, we seek to positively impact our community by the consistent witness of our presence and our proclamation. We desire to be a blessing to, and enjoy fellowship with, the whole body of Christ.
---
2. Being focused on the toughest neighbourhoods
That is, communities widely recognised as suffering from multiple deprivations, such as: high crime, poor health, low educational achievement, dilapidated environments, broken families and few opportunities for young people.
---
3. Being a large team with homes in the heart of the community
A full-capacity Eden team consists of a dozen or more devoted individuals with a recognised calling to live an incarnational lifestyle of integrating with the community. Joined together in this missional team dynamic, our lives are made available long-term for the benefit of the neighbourhood.
---
4. Making the first priority reaching youth to see their full potential unlocked
Eden sees young people of high school age as a key part of the transformation of the whole neighbourhood. Our goal is to help them to achieve all their God-given potential, introducing them to Jesus by creating repeated and varied opportunities for them to hear, experience and respond to the gospel.
---
5. Belonging to a wider relational network
As teams called to a variety of locations we recognise the need to make time to gather together periodically to share our stories and experiences, work through issues and challenges, and offer support and encouragement to one another.
---
FIVE Distinctives
Based upon these foundations every Eden team seeks to undertake its mission according to five Distinctives – more than simply values, these five adjectives help define a way of life.
---
1. We Are Incarnational
We are devoted to the communities that we have adopted as home. This is far more than simply being a good neighbour or even being a willing local volunteer. We have a sense of calling and commitment to live long-term as salt and light, fleshing out the grace of God.
---
2. We Are Relational
Relationships are the currency of our lives and the primary route through which transformation takes place. Therefore we choose to lead an authentic, open life wthin an accountable team dynamic. This way of life may be expressed in many ways such as valuing family, practising hospitality and loving the unlovely.
---
3. We Are Purposeful
We are not passive observers in our communities; we are there to be a deliberate witness of Jesus Christ. The church we belong to has an overarching mission which recognises the synergy between who we are and what we do. In times of excitement and times of endurance we will retain our redemptive intent.
---
4. We Are Countercultural
Whilst acknowledging the importance of embracing the culture we live in we will retain a deliberately different stance on issues of integrity and morality as Jesus has taught us. We expect challenges as we model sacrificial living as urban missionaries who desire to know Jesus and make him known.
---
5. We Are Holistic
Our conviction is that God cares for whole people, not just souls. We see clearly in the Bible that the people of God are expected to play an active role in his grand restoration plan. In practice this will mean that we will develop innovative responses meeting a wide range of relational, recreational, educational, emotional and spiritual needs
---
Current Eden Teams

The Message South Africa and Jubilee Community Church partnered in 2014 to launch the first South Africa Eden team in Salt River, Cape Town.
Our vision is to mobilise a team of volunteers who will live long-term in the community in order to demonstrate the Kingdom of God in word and action. Serving under the leadership of Grant and Stef Porthen, Salt River Eden team will accomplish this vision through sharing the joys and challenges of community life as they live as salt and light amongst the people.
The team will have a particular calling to the youth of the area, recognising teenagers as a missional key to the whole community. Team members will develop relational activities to positively engage local young people with a holistic approach embracing their education, health and of course, their relationship with God.
---
Future Eden Teams
WANT TO FIND OUT MORE ABOUT JOINING AN EDEN TEAM?
Are you interested in Eden Pelican Park or Eden Nyanga? Right now, we're looking for:
PEOPLE: who are willing to follow the call of God and join the Eden Salt River team…
PRAYER: those who will stand with us as we embark on this exciting Kingdom adventure…
PARTNERS: those who are willing to support us practically in finance or other ways…
If you are interested in joining an Eden Team, please download the Expression of Interest form here.
Call Alastair Buchanan for any other information on +27 0 21 447 3345 or email [email protected]