KICK24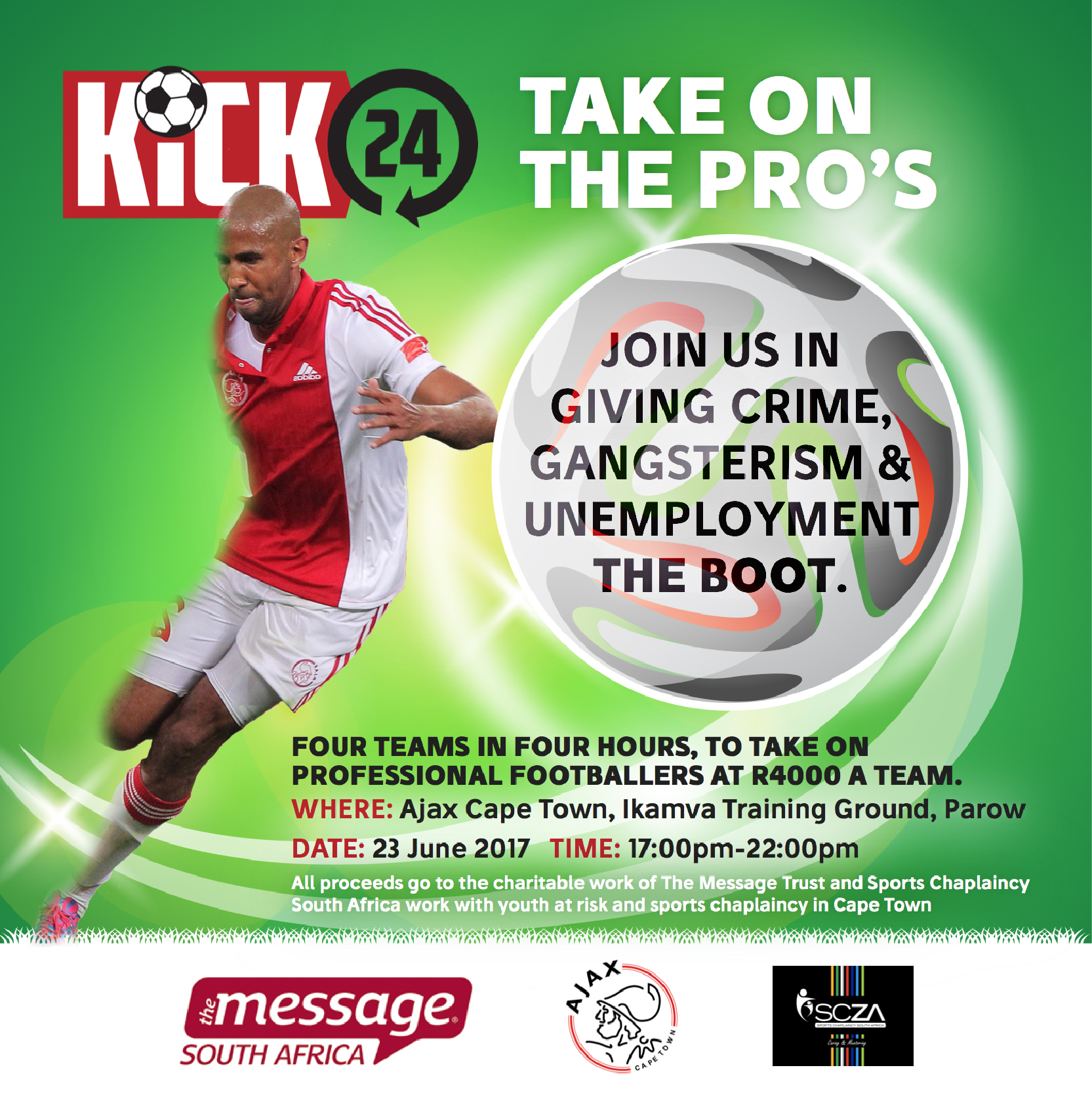 KICK24™ is an exciting football fundraiser for both The Message Trust and Sports Chaplaincy South Africa. The first ever
KICK24™ was hosted by Ajax Cape Town on 3rd June 2016.
24 teams challenge the
KICK24™
STAR team for 24 hours (yes you read right!) which consists of professional soccer players and celebrities in Cape Town.
KICK24™
STAR celebrity players participate at scheduled times during the 24 hours. Through the success of our first ever
KICK24™ we are excited to announce our next
KICK24™ on the 23rd June 2017 from 5pm – 10pm at Ajax Cape Town!
The format this year will be slightly different and will provide the opportunity for four teams to play our KICK24 team of soccer professionals and celebrities including the likes of Nathan Paulse (Ajax), Cole Alexander (Supersport United) and Elezear Rodgers (Wits University). Each game will be 50 minutes long (2 x 25 min halves) with teams paying a fee of R4000, all proceeds will go to both The Message Trust and Sports Chaplaincy South Africa.
For more information visit our Facebook events page.
For more on our sponsorship opportunities email: info@message.org.za