Help us raise up a generation of world changers!
It costs R6300.00 ($550.00) for each student to complete our 6 month intensive entrepreneurship program. We believe this investment will make a life changing contribution to each offender's life. We are confident that once an offender is presented with this opportunity we will see a life that was in darkness and desperation transformed into a life full of hope and purpose! Watch this short 1 minute video to see two transformative stories of young men who were in prison.
With your support we can write the future transformative stories of many more young men in prison and raise up a generation of world changers. Young men who are givers rather than takers, protectors rather than predators and role models rather than criminals.
Contact [email protected] for more information about how to get involved in the Message Entrepreneurship Program.
---
---
We have a prison problem
South Africa's prisons are notorious for high rates of HIV, overcrowding, abuse, sexual violence and gangsterism. According to South Africa's Department of Correctional Services (DCS), over 360,000 move in and out of prison with 80 percent coming back to prison after being released. Joblessness and poverty, rejection by family members and a lack of rehabilitation projects all hinder ex-offenders from successful reintegration. Upon release, they are pressured by their families to provide and when they can't find work, many will re-offend through the lucrative opportunities offered by gangsterism and crime.
Furthermore, gang violence in townships and low-income areas is explosive. In 2013, gang-related murders increased by 86% and gangsterism continues to rise and rapidly spread. The problems facing the gang-plagued areas of Cape Town are many and nuanced. Gang-related crimes are flooding South Africa's prisons and the problem is only getting worse. There is no doubt that South Africa must address this rapidly spreading gang-epidemic both inside and out of prison before it gets worse and more lives are lost.
---
What are we going to do about it?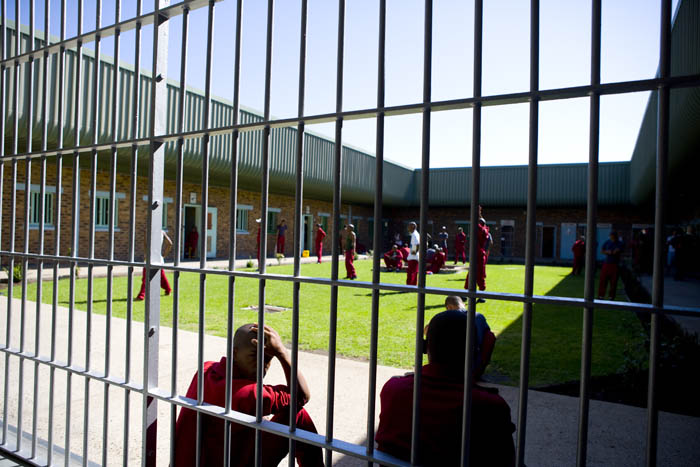 Studies have shown that inmate participation in education, vocational and job training, and prison work skills development significantly reduces recidivism. We believe that prison is a storehouse of untapped potential. Many offenders come to prison as seasoned entrepreneurs who happen to run illegitimate businesses. Through entrepreneurial, business and life skills training, we can help redirect talent and transform offenders, who will launch or participate in legitimate businesses, becoming a positive impact on society.
The Message Entrepreneurship Program (MEP) will pioneer an innovative program that will take offenders through a 6-month business and entrepreneurship training. Offenders will learn to become self-sufficient through launching their own small businesses or joining the workforce. The first MEP class will consist of 27 men who will become a brotherhood, inspiring and implementing change across the entire system. MEP will stimulate positive life transformation, prevent recidivism and maximize self-sufficiency. Most importantly, we will transform broken lives, building hope in one of the darkest places.
Through entrepreneurial training, education and mentoring we will invest in the unlovable, the murderer, the gang leader, and the drug dealer and witness the miraculous metamorphosis of hardcore offenders into community leaders, loving fathers, responsible citizens and catalysts for change across the nation of South Africa.
---
Join the brotherhood
According to the Department of Correction Services, the total budget for 2011-2012 was R15.2 million. Based on these figures, one offender costs at least R263 per day and R94,680 per year.
Through the Message Entrepreneurship Program, we can reduce the financial burden of offenders on the nation of South Africa and raise up world changers. Decreased recidivism will not only save DCS and South Africa money but will train up citizens that will contribute to society in a positive way.
---
Invest your time and get involved
---
Seeking Guest Lecturers for the following topics:
· Toastmasters and public speaking
· How to give a business pitch
· Business Plans
· Business Financials
· Etiquette
· Brand and Marketing
· Accounting
· Entrepreneurship
· Business Life