Our band, KineticIV (KIV,) has visited Citrusdal for three years now in partnership with Hebron Community Projects. It's a trip they look forward to as the people there are so warm and inviting, expectant to learn, and the encouragement KIV gives is something the community really appreciates and takes hold of.
Last week, KIV had the opportunity to go back and visit the town but this time it was a little different than in the past. In addition to visiting a few schools in the area, KIV performed a concert in the middle of town which attracted over 400 people within the community. Farmers in the rural area made sure to provide transport for all the children living on the farms so they could attend.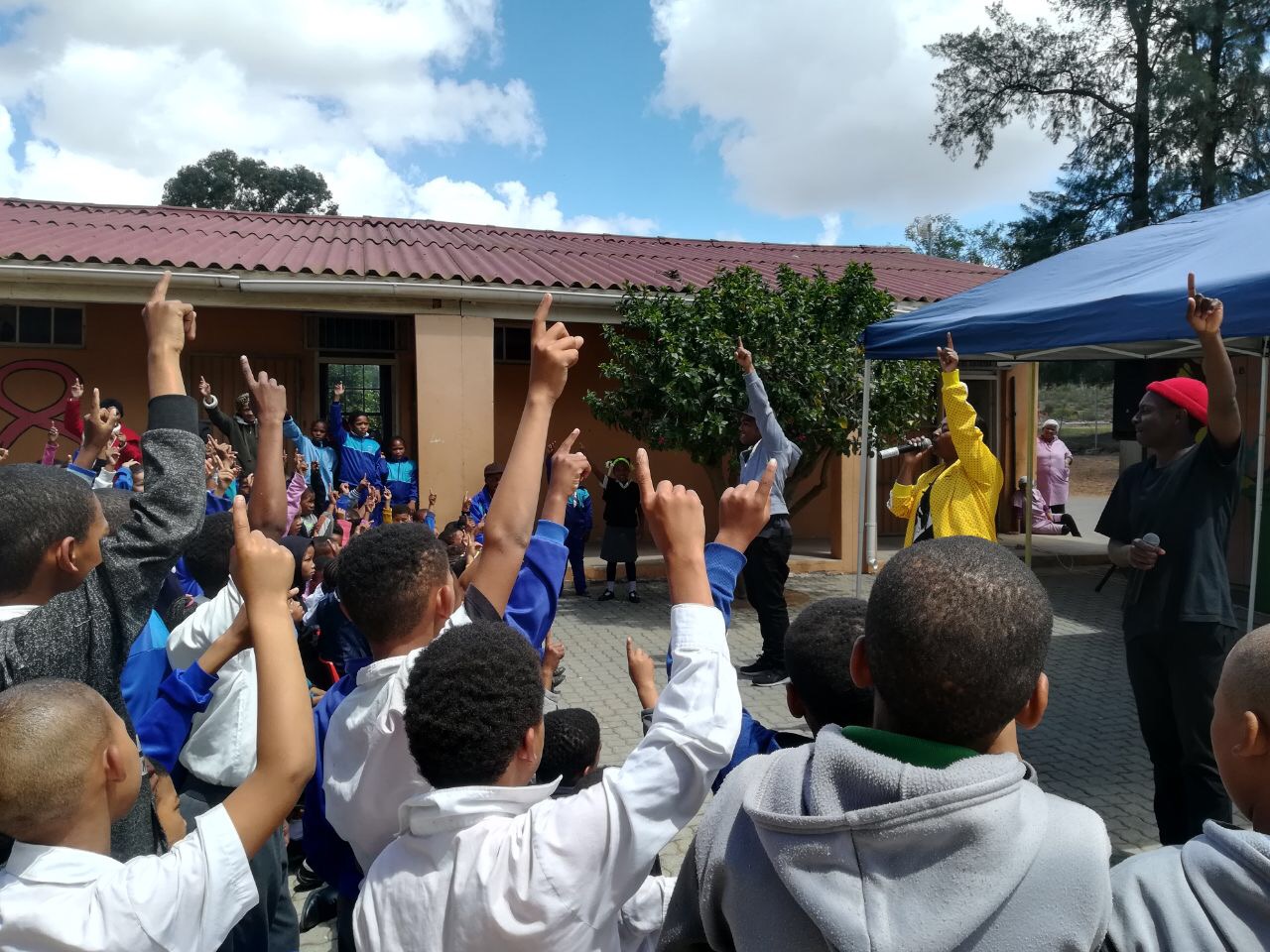 Those things alone make the trip worth it, but what made it really special was the fact that KIV was able to film the music video for their new single, "This Is Our Time." The filming of the video took place on one of the farms in the area and several children from the community got the chance to be a part of it.
One day there will be no more crime, have faith this is our time. It's hard to see it through the things we're facing, but we're the voice that can change it.
[Excerpt from "This Is Our Time"]
---
The song and music video release for "This Is Our Time" will happen on the 2nd of November during a Vision Night hosted by KineticIV. During the event, KIV will be sharing their vision on how they plan to impact the youth and schools within Cape Town communities moving forward and will be inviting people to join in on this process.
If you would like KineticIV to serve your school, community, or youth group, contact them here.