Gangstars at Design Indaba!
Cape Town Convention Centre: 27 February – 1 March 2015
The Design Indaba was where our first Message enterprise began in 2012. Cow Africa http://cowafrica.com showcased their design skills by renovating an old caravan into a Food Truck that served gourmet soft serve.
The Soft Machine team were excited to be back at this conference 3 years later to showcase the legendary creativity and design, but this time in the Food Truck section.
Jade and Siphe are our first two Gangstar apprentices in The Message and have become a dynamic team since we employed them to operate The Soft Machine! Our caravan had a constant queue of people eager to taste the variety of flavours including Milktart, Salted Caramel, Amarula/Coffee, MoerKoffie and a variety of sorbets. Our customers gave plenty of "ooh's" and "aah's" as they tried the different flavours and some even grabbed a selfie pic with our awesome caravan!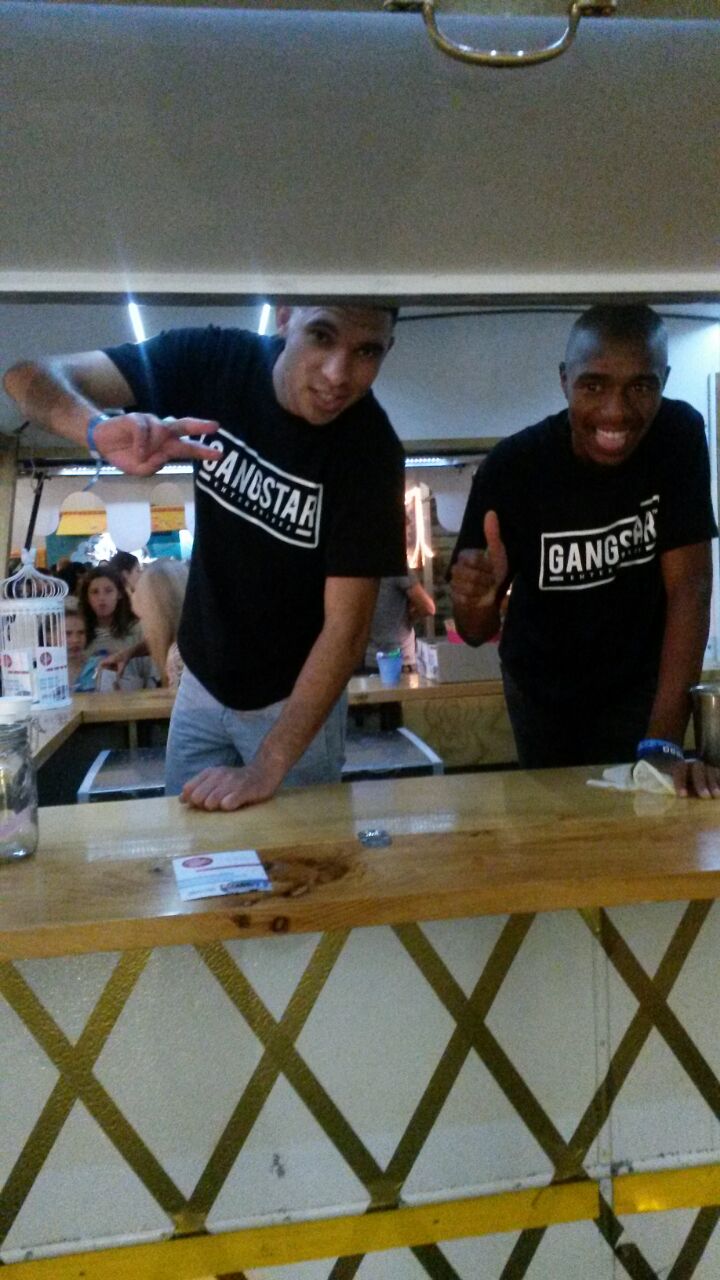 Both Jade and Siphe sparked many conversations when they showcased their Gangstar Enterprises t-shirts! This gave them both the opportunity to share their personal stories and more about The Message Trust. People were excited to hear that this was no ordinary business, but one with a focus on providing hope and work opportunities for previously marginalised individuals.
The Message vision is not to just serve delicious gourmet soft serve ice cream but more importantly to raise up generations of Urban Hero's equipped with micro-enterprise business skills.
We believe in creating a safer South Africa and seeing young people fulfil their God-given potential. We have no doubt that our Message enterprises will produce many more Jade's and Siphe's – young people who have turned their backs on crime and gangsterism and are now focused on a bright future full of hope and purpose.
By Jessica Longe
Enterprise Project Manager
Want to book the Soft Machine for YOUR event?
Contact us on: www.thesoftmachine.co.za or [email protected]
or Follow us on: Twitter or Facebook