The Message Trust is passionate about reaching young people – seeking to break the cycle of poverty, unemployment, gangsterism and crime that negatively impacts young people in communities across Cape Town. We are raising up Urban Heroes to become godly leaders in their families and communities.
---
PRISON: MESSAGE ENTERPRISE PROGRAMME
The Message Enterprise Programme reduces recidivism through providing job training and placement, accommodation and mentorship. High levels of youth unemployment and re-offending are feeding a cycle of destruction among our youth. Through our MEP team we are providing real hope and opportunity to young men in prison and on parole who are eager for a second chance.
Through our prison and reintegration programmes our students are taken through a holistic curriculum which includes business, character and leadership training. This helps equip them to reintegrate back into society.
---
ENTERPRISE: GANGSTAR ENTERPRISES
Gangstar Café creates jobs to prevent youth crime and gangsterism, transforming lives that were once the problem but now have become the solution. Having a criminal record makes it virtually impossible to get a job. Through our café The Message is providing opportunities for young people to rebuild their lives and say no to gangsterism and crime.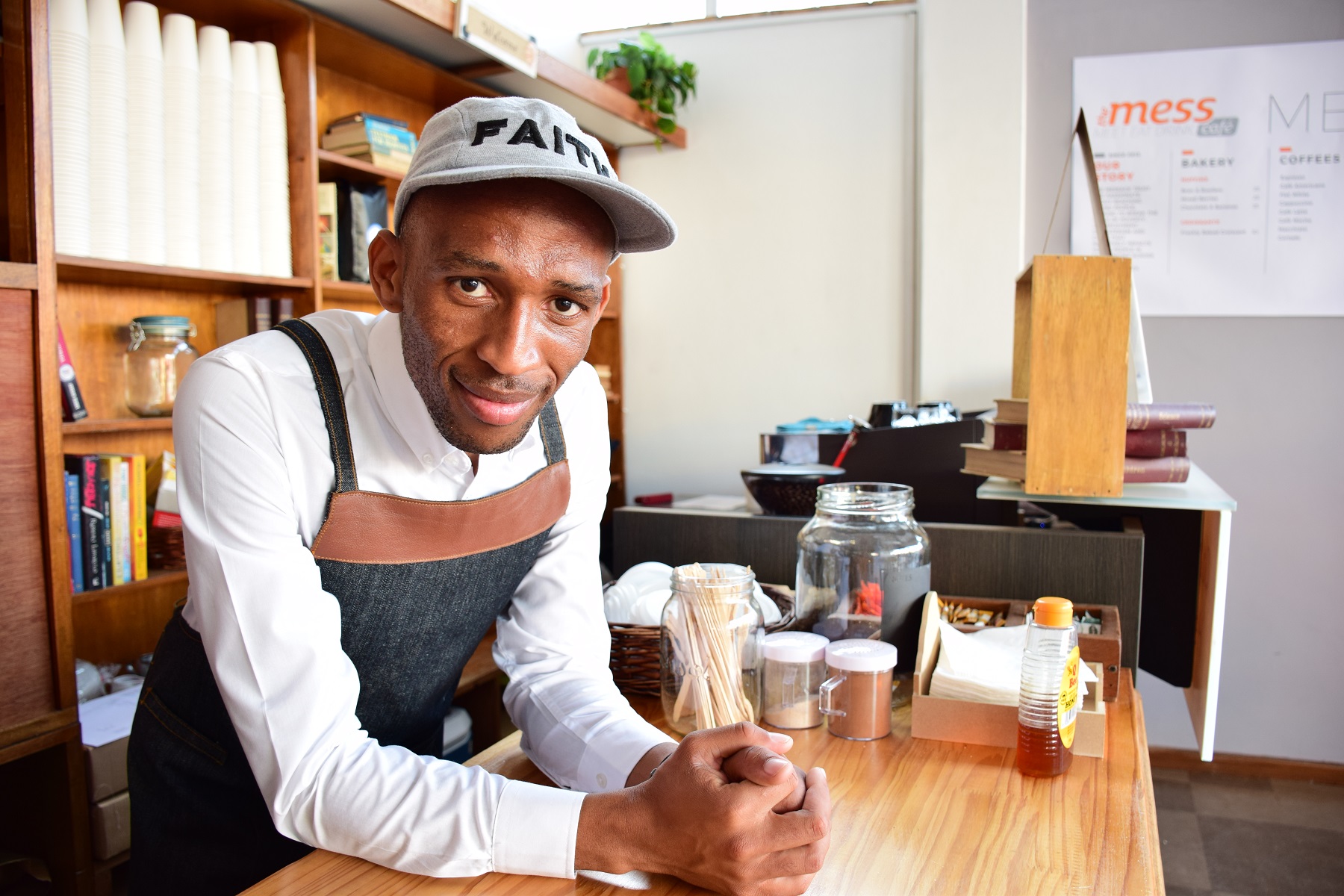 ---
COMMUNITY TRANSFORMATION: EDEN
Eden is a partnership between local churches and teams of dedicated youth workers, committed to making a difference to the places where they live. Our teams move into forgotten neighbourhoods where crime and antisocial behaviour are the norm, bringing the love of Jesus and the hope of transformation.
---
CREATIVE MISSION: MESSAGE IN SCHOOLS
Creative Mission includes music, drama, sports and other contact points to share God's love through word and deed. Our creative mission teams work with local churches to strengthen community relationships and help assist in engaging youth. Our purpose is to equip young people with a realisation of their true identity, purpose and potential to envision a future where they are positive leaders in their areas of influence.
---