The Message believes that true discipleship equips young people in all areas of life. God has made men and women to enjoy fulfilling work and in this way contribute to a flourishing society.
Our vision is to develop a Message Leadership & Enterprise (L&E) Centre that will not only create employment, but will seek to train entrepreneurs and release them into community-based micro-enterprises.
To find out how enterprise has been used in The Message family, check out our Message Enterprise Centre UK website here: www.themec.org.uk.
Introducing The Message Trust's new and exciting Enterprise brand….

Gangstar Enterprises is a redemptive brand bringing hope and positive identity to urban youth in Cape Town.
No longer gangsters but Gangstars!
Gangstars are young people who have made a choice to live a new life and focus on a bright and positive future.
"So that you may become blameless and pure, children of God without fault in a warped and crooked generation. Then you will SHINE among them like STARS in the sky" Philippians 2:15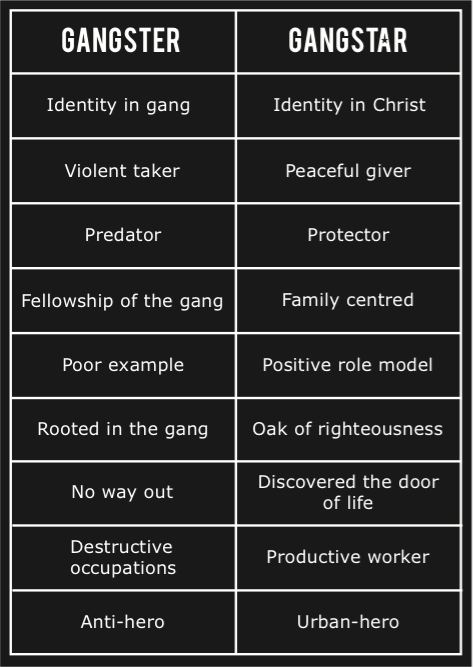 For now check out this video and meet our first two Gangstars!